CX Magazine

Next Generation CX is Atento's digital magazine focused on news about Digital Transformation, new technologies, Customer Experience and quality knowledge on current issues that are affecting companies. In this magazine you´ll find everything about trends, case studies, interviews with opinion leaders and executives of large companies. Published quarterly, it is available in Spanish, English and Portuguese.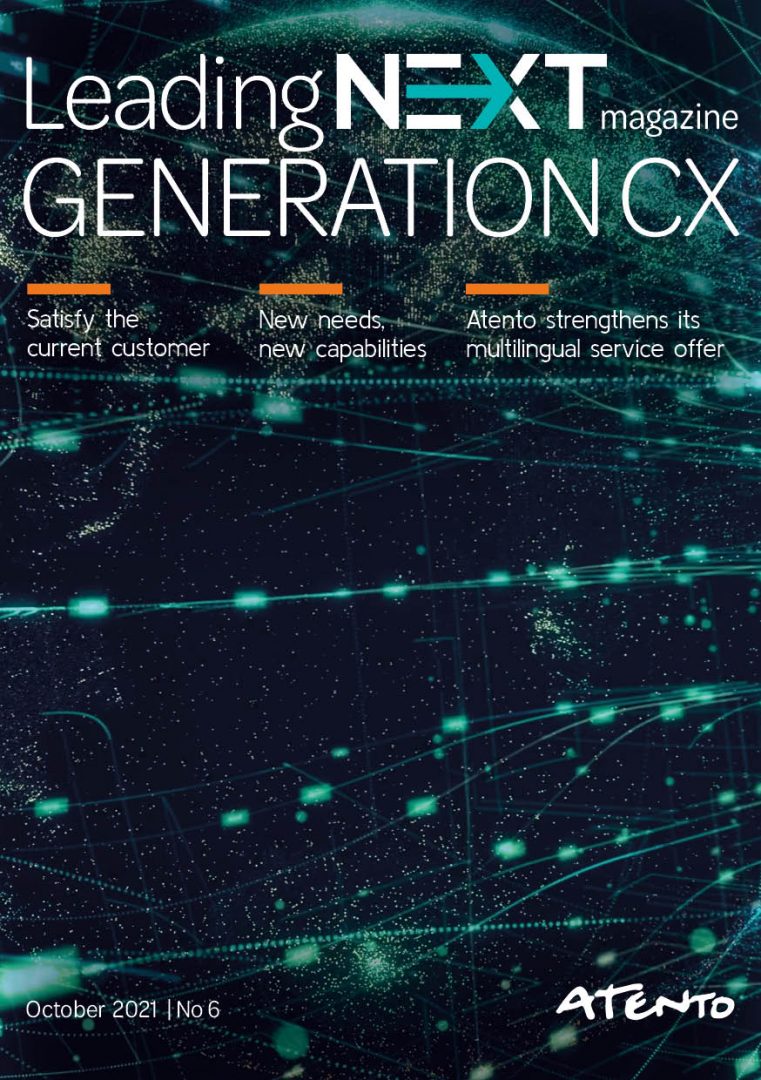 new issue
N° 6
October 2021
The sixth issue of our Next Generation CX Magazine focuses on new sectors that are responding to consumer needs within a context of digital acceleration. In this issue we witness how the concept of mobility is changing through the examples of important companies such as Wible or Ubico Corporate Mobility. Besides, a traditional company like Renault, talks about how the company is reinventing its business, while improving its Customer Experience in remote channels.  
There is also space in this issue to discuss the benefits of externalizing operations, as well as the push for multilingual services in an increasingly globalized world. The Too Good to go case and Atento´s Reskilling program are also part of this issue.
View more