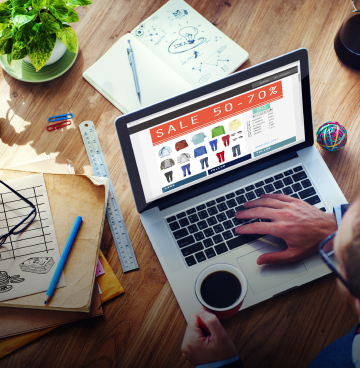 Positioning the Customer Care Touchpoint
Captures attention and loyalty.
Challenge
An important financial group in Mexico wanted to be considered a leading company on par with technological trends. The bank sought a solution that would suit its needs and those of their customers and hired Atento as a strategic partner. The challenge consisted in creating "Interactive Kiosk Care". It was to offer users a personalized service through a web camera with the ability to perform several procedures in a single contact.

However, providing care through new technological channels was not the only challenge. As a new interaction channel, it required a new way of providing care. Additionally, the kiosk was designed to attract middle age and elderly customers who initially refused the use of technology and who represented 90% of bank users.
Strategy
To achieve the desired objectives, Atento knew that to develop a new way of interaction with the bank's customers it would also need an innovative communication strategy.

A methodology was developed to attract and retain customers, mostly elderly. This methodology consisted of introducing a system that could detect when the customer could not interact with the machine; when that happened the machine would lead customers "by the hand" in every step of the process.

This user-friendly system developed by Atento made it possible that more and more people approached the Kiosk, which resulted in a high flow of users interested in this new channel of communication.

The solution was also very convenient and allowed customers to print statements and scan documents. Consequently, the average wait in care centers decreased significantly.
Results
- Thanks to the Atento team, which was backed-up by the necessary methodology and training, along with the ability to solve problems, the channel ended up being selected as the one preferred by customers even when compared to traditional channels with a customer satisfaction of 99% and a service quality of 97%.
- The service represented an increase of 102% in customer care comparing the last quarters of 2013 and 2014; more than 65% of the users were elderly.
Notice
: Undefined variable: mostrar_solucion in
/home/runcloud/webapps/app-attento-dev/wp-content/themes/atento/single-case.php
on line
227